Escalator and Elevator Accidents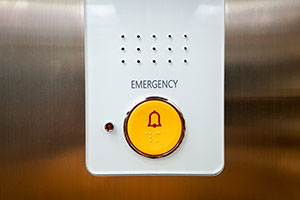 More than 17,000 people are injured in elevator and escalator accidents in the United States every year. Thirty of them even lose their lives. This kind of accident happens and can be very serious. The reason these types of accidents tend to result in severe injuries, is due to the mass and weight of the equipment involved. Elevators themselves can weigh up to six thousand pounds and is even greater when factoring in the occupants of the elevator. Malfunctioning elevator doors or cables could potentially cause sever or even worse, fatal injuries. The same can be said for escalators as they are machines that use a motor to operate. With the amount of people that utilize an escalator daily, this would require a powerful engine. That could be very problematic should a person fall or possibly have a garment get stuck in the escalator, as the escalator could continue to operate and create a more severe injury.
If you or a loved one has suffered personal injuries in a Fort Myers elevator or escalator accident our Fort Myers escalators and elevators accident lawyers at the Wolfson Law Firm are ready to help you. As soon as you treat for your injuries with a physician, you should call our Fort Myers personal injury lawyers to discuss your damages and recovery options. You may be entitled to compensation for your harms and losses, but that is going to depend on many circumstances of your cases. A consultation with a lawyer will help set things clear for you and will let you know about your options.
That's where we can help. Call us at (239) 777-9954 now. Our consultations are free. We handle cases on a contingency basis, which means that you won't pay anything unless we recover for you.
Elevator and Escalator Accidents Causing Personal Injuries in Fort Myers
Fort Myers is in Southwest Florida, south of Cape Coral, across the mouth of Caloosahatchee River. Lehigh Acres is the largest suburb area on its east side, while Estero and Naples are located south of Fort Myers. There are 78,000 people estimated to live in the city. They, as well the tourists flocking there, have access to many shopping malls, hotels, resorts, motels, retail stores, and many other commercial objects that use elevators and escalators to facilitate movement. These premises owners may be responsible for any injuries caused by elevator and escalator accidents at their locations. According to Florida premises liability laws, they owe visitors a duty of reasonable care, which means that they must take all the necessary measures to secure a safe environment for visitors. Improperly maintained elevators and escalators may indicate that they have breached this duty. If that led to the injury, they may be liable for your damages and losses.
The most common reasons leading to broken escalators and elevators in Fort Myers are:
Elevator being stuck between floors
Sudden drop of the elevator car
Malfunctions of control and wiring
Door of elevator opening earlier than needed, exposing riders at risk
Injuries sustained during embarking or disembarking of the escalator
Escalator accidents caused by poorly maintained escalators
Missing portions of tracks
Escalator accidents caused by missing steps
Having clothes or shoes entrapped by the escalator, causing falls and injuries
Too much space between steps and walls leading to injuries
Fort Myers Elevator and Escalator Accident Lawyers
Our Fort Myers elevator and escalator accident lawyers at the Wolfson Law Firm also serve Cape Coral, Estero, and Lehigh Acres. For injuries sustained in any of these cities and neighborhoods, call us at (239) 777-9954 for free consultations. We will determine if you are entitled to compensation and explain your legal options. Don't deal with insurance companies yourself, because they know how to handle people who try to do that alone. You take care of your physical and emotional recovery and we can handle your legal recovery issues. We handle cases on a contingency basis, meaning that you pay no fees until we recover for you. Call us now.