Naples Traumatic Brain Injury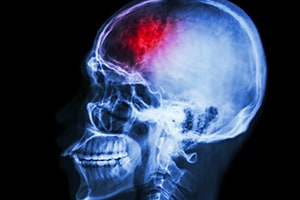 Located on the west coast of Florida, the city of Naples was established by General John S. Williams and Walter Haldeman near the end of the 1800s. Williams was drawn to the beach and its undeveloped beauty and, with Haldeman, sailed down the coast of Florida until they found an area suitable to setup a city. With its beautiful bay and shores, the city was named Naples after the Italian town that boasted scenic views.
Today, the city of Naples is a quaint beachside town that offers upscale living and shopping. It is largely a retirement community, as the median age of its residents is 65.6 years. Its neighborhoods are lined with trees and historic homes. Its warm weather and sunny skies encourage many to walk outside. Similar to other historic communities in Florida, outdoor walkways can pose hazards. Trip and fall accidents can occur as people walk through the city, potentially causing traumatic brain injuries if someone hits their head on a hard surface, such as the road or sidewalk. Large trees that have been growing for decades often break the pavement of sidewalks and roads with their strong roots, causing people to trip and fall. Branches from trees can fall on people walking below, potentially hitting them in the head. Older sidewalks may have broken pieces due to their age and may be tripping hazards.
Often times, falls can result in minor injuries, such as scrapes, bruises, or broken bones. People who fall backwards or are unable to catch themselves may hit their heads on a hard surface, causing serious injury. For older Americans, a fall can be particularly dangerous. An estimated 1 out of every 4 Americans in the U.S. who are 65 years or older fall each year. Falls account for 60% of traumatic brain injuries in patients over the age of 65. Brain injuries, such as concussions, skull fractures, or bleeding in the brain, can result from a fall. If you or a loved one has incurred a brain injury as the result of a fall, you should speak with a personal injury attorney. For a free evaluation of your case, contact the Naples brain injury lawyers at Wolfson & Leon at (239) 777-9954.
Dangers of Skull Fractures
As we age, the strength of our bones may be comprised, making us more prone to bone fractures. Head trauma is common in trip and fall accidents or when overhead items fall and hit someone. When a person falls or receives a direct hit to the head from a falling object, they can fracture the hard skull bones that protect your brain. Minor skull fractures may just require time to heal. A serious skull fracture may have damaged the brain, impairing the cognitive or motor skills. It can even result in permanent brain damage.
Naples Slip and Fall Accident Attorney
Contact the Naples trip and fall head injury accident attorneys at Wolfson & Leon if you or someone you love has suffered a blow to the head. Depending upon the extent of a skull fracture, treatment can be extensive and costly. They can evaluate your case and answer the questions that you may have about paying for medical costs, continuing care, or lost income.
The Naples personal injury attorneys at Wolfson & Leon represent the interests of victims who have suffered from head trauma including;
Broken sidewalk trip and fall accident head injury lawyer in Naples
Naples attorney head trauma due to a fall at an outdoor mall
Falling tree branch brain injury lawyer in Naples
Attorney for victim of a traumatic brain injury resulting from a car crash in Naples
Slip and fall accident head trauma injury victim in Naples
Outdoor café slip and fall head trauma injury lawyer in Naples
Lawyer for head injury from an falling merchandise display in Naples
Naples attorney for broken pavement trip and fall brain injury
Injury from parking lot accident resulting in traumatic brain injury attorney in Naples
Attorney for grocery store slip and fall traumatic brain injury in Naples
Fort Myers Traumatic Brain Injury Lawyers Serving Brain Injury Victims in Naples
If you or someone you love has been the victim of a traumatic brain injury that resulted from a trip and fall accident, you should seek legal advice. The Naples traumatic brain injury attorneys will review your case and advise you of your rights. We work to settle claims so that you can receive the compensation you deserve to pay for medical bills and continuing care. Whether at the negotiating table or in a courtroom, we represent your interests.
From our offices located in Fort Myers, Miami, Fort Lauderdale, and West Palm Beach, we serve accident victims throughout Florida. If you have been the victim of a traumatic brain injury, call (239) 777-9954 for a confidential and free evaluation of your case.