What to do After Your Naples Accident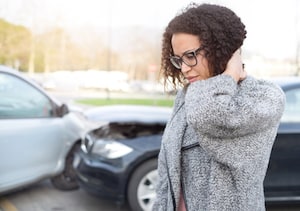 Were you injured in any type of accident in Naples, Florida? You are not alone. We know that your situation is not easy now. We know how traumatic experience even the simplest accidents can be. Since 1963, the Naples accident lawyers of Wolfson & Leon have helped accident victims throughout Florida. They are available to help you as well.
If you deserve compensation for your injuries, then you should call the best Naples personal injury accident attorney you can find to direct you through the claim process. It is not a simple one. The person or corporation who is responsible for the injury and their insurance company does not want to pay for damages voluntarily. You'll have to fight for it. If you, nevertheless, have been offered compensation by them, don't accept it before speaking to a lawyer.
Potential defendants and insurance companies can make quick but small settlement offers when they know they are liable but want to get rid of the misinformed victim. Chances are they won't offer you as much money as you deserve for your harms and losses, hence you shouldn't accept it quickly. Instead, we advise you to call our Naples accident attorneys at Wolfson & Leon for help. We can advise you as to the proper value of your damages. If you want to collect full compensation then we can help you seek recovery of your medical bills, medication bills, lost wages, stress, pain, suffering and emotional pain, and other damages depending on the circumstances of your case.
Call us now for your free consultation at (239) 777-9954. We handle all personal injury cases on a contingency basis, so you pay nothing unless we recover for you.
Naples by the Numbers
Naples is a city in Collier County located in Southwest Florida. It is located on the Gulf Coast in the westernmost part of the county. It also borders with East Naples on the east and North Naples on the north. Interstate 75 passes not far from the city, connecting it at 44 miles drive to Fort Myers to the north and 125 miles drive to Fort Lauderdale and Miami to the east. The same connections to these locations are possible through the Tamiami Trail as well.
Naples is not a big city. It has only 22,000 residents, but they are lucky to live in one of the wealthiest cities in the whole country. The median income for a family is $102,000 and per capital income for the city is estimated at $61,000, making it the sixth-wealthiest city in the United States. The wealth concentrated in Naples, Florida, is also evident through the fact that it has the second-largest concentration of millionaires per capital in the United States.
The main drivers of Naples economy are tourism, but real estate industry made the wealth in the past. Homes reached prices of tens of millions of dollars here. Nowadays, tourists bring most of the money to the local economy, especially ecotourists. They are very interested in the Everglades and the Ten Thousand Islands. Some of the most exciting points of interest in Naples include The Naples Players, Naples Botanical Garden, Theatre Zone, Keewaydin Club, and others. However, some big companies serve as major private employers, such as NewsBank and Health Management Associates.
Naples Accidents and Injuries
The free consultations with our Naples personal injury lawyers can provide you with information about the specifics of your case, but also some general advice, such as:
Causes of car accidents in Naples
What to do after a car accident in Naples
Reasons for motorcycle accidents in Naples
How to find the best Naples car accident lawyer
What to do after a slip and fall accident in Naples
Reasons for Uber and Lyft accidents in Naples
What to do after a supermarket accident in Naples
How to find the best Naples Uber and Lyft accident lawyer
Causes of supermarket accidents in Naples
What to do after a restaurant accident in Naples
What to do after a gas station accident in Naples
What to do after a bicycle accident in Naples
What to do after a motorcycle accident in Naples
What to do after a trip and fall accident in Naples
What to do after a hotel and resort accident in Naples
Types of hotel and resort accidents in Naples
Accidents in Naples, Florida, take place in many different places and situations. Sometimes the type of accident and injuries resulting therefrom are surprising. At Wolfson & Leon, we can offer representation as:
Bar and nightclub accident attorney in Naples
Restaurant accident lawyer in Naples
Gas station accident attorney in Naples
Medical malpractice and negligence lawyer in Naples
Naples slip and fall accident lawyer
Naples Publix accident lawyer
Walmart accident lawyer in Naples
Naples affordable housing accident attorney
Naples amusement parks accident lawyer
Naples Home Depot accident attorney
Naples shopping mall accident lawyer
Naples negligent security accident attorney
Naples supermarket accident lawyer
Trip and fall accident attorney in Naples
Motel accident lawyer in Naples
We didn't mention them above, but you know how common traffic accidents are in Florida. Naples and Collier County are not an exception to the trend; hence you may be injured in some of the following accident with vehicles involved:
Rear-end car accidents and injuries in Naples
Road rage car accidents in Naples
Distracted driving Naples car accidents
Car accidents with motorcycles in Naples
Truck accidents in Naples
Truck accidents with pedestrians in Naples
Motorcycle accidents with pedestrians in Naples
Head-on collisions in Naples
Lane change car accidents in Naples
Sideswipe and merging Naples accidents
Naples construction zone car crashes
Car accidents with cyclists in Naples
Naples car accidents with pedestrians
Naples T-bone car accidents and injuries
Car accidents with Uber and Lyft drivers in Naples
Car accidents with pedestrians in Naples
Distracted or impaired driving in Naples
Naples Wrongful Death and Personal Injury Attorneys
Claims for damages often means confronting a large corporation, such as supermarket chain, shopping mall, big box chain store, outlet mall or other commercial entities and that usually includes a powerful insurance company. That's why the claims process rarely goes smoothly for the unrepresented. You may learn the laws and procedures, but if you're not in the business of recovering damages for people, you're missing valuable knowledge about how these claims get resolved for fair and complete compensation.
That's why the first thing to do after any type of accident in Naples is to call a Naples injury attorney. Your lawyer can take professional care of your case so that you can focus on your recovery. This is where our Naples accident lawyers at Wolfson & Leon can help. Call us at (239) 777-9954 for free consultations. You won't pay unless we recover for you.
Wolfson & Leon can be found at 3049 Cleveland Ave #140, Fort Myers, FL 33901 and serves the communities and towns of East Naples, Golden Gate, Marco Island, Pine Ridge, Orangetree, Everglades City, Verona Walk, Naples Park, Lely Resort, Lely, Naples Manor, Pelican Bay, Ave Maria, Goodland, Immokalee, Vineyards, Chokoloskee, Island Walk, Plantation Island, Ochopee, Naples and North Naples.