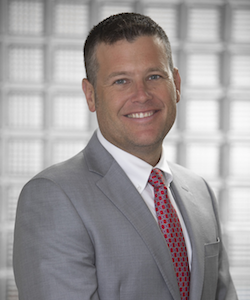 Jonah M. Wolfson, Esq.
Jonah Wolfson, Esq., hails from Miami, Florida, where he was born and raised. Growing up in Miami, he attended high school locally, building a strong foundation for his future endeavors. Later, Jonah set his sights on pursuing a degree in English and chose Boston College in Chestnut Hill, Massachusetts, for his undergraduate studies. To support himself during college, he embraced a unique opportunity and worked on a commercial fishing boat in the scenic town of Gloucester, Massachusetts. After successfully completing his studies, Jonah embarked on a transformative journey, spending approximately five months hiking the challenging Appalachian Trail. This introspective adventure left a lasting impact on his outlook on life and law. Driven by a passion for justice, he enrolled in law school at Chicago-Kent College of Law, where he gained practical experience as an intern at the Cook County Office of the Public Defender, actively trying numerous cases to verdict. It was in Chicago where he also met the love of his life, Andrea. After completing law school, Jonah returned to his hometown and passed the bar exam on his first attempt. Since then, he has dedicated his legal career to personal injury law, adeptly representing both Plaintiffs and Defendants in intricate tort cases, ranging from wrongful death to car accidents, motorcycles, slip and fall, negligent security, medical malpractice, legal malpractice, and more. However, Jonah's true calling lies in advocating for those who have suffered due to others' negligence, and since 2005, he has exclusively represented Plaintiffs in such cases. Before his exclusive focus on Plaintiffs' representation, Jonah spent over three years as a litigation attorney at Valle, Craig, Sioli, and Lynott, PA, specializing in insurance defense litigation. Beyond his successful legal career, Jonah is deeply committed to public service. In 2007, he was elected to the Miami Beach City Commission, where his leadership was evident in his role as the chair of various committees, including Land Use, Finance, Flooding, and Sustainability. Notably, Jonah spearheaded the "Let Miami Beach Decide" campaign, a victorious battle against a mega development on public land through petition gathering and litigation. He also takes on special representation cases involving victims of overdevelopment, such as condo associations or residents, further exemplifying his dedication to the community and public service.
Education
J.D., Chicago-Kent College, 2001
B.A., Boston College, 1997
English Major, Member of Pulse Program which was part coursework in Philosophy and English and part undertaking Community Service After School Teaching in Jamaica Plain, Massachusetts to underprivileged.
H.S., Gulliver Preparatory (Miami, Florida), 1993
Jurisdictions Admitted to Practice Florida, 2001
US District of Southern Florida, 2014

Professional & Bar Association Memberships
Florida Justice Association
Member Since: 2015
Eagle Member