Naples Wrongful Death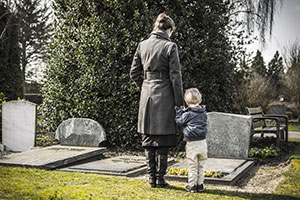 Have you lost a loved one in a wrongful death accident or incident in Naples and now you seek justice? In so doing you will likely want to seek the advice of the best Naples wrongful death lawyer you can find. It can be a difficult road to hold the responsible party or parties accountable – but it isn't impossible. In fact, holding the killer of your loved one responsible may give you and your surviving family members some relief and closure.
Our Naples wrongful death lawyers at Wolfson & Leon can help you pursue compensation for your losses from the person or corporation responsible for your immense loss. People must be careful in their behavior to avoid action that could cause someone else's injury or death. That's why there are rules for safety everywhere you go. When anyone breaks these rules due to carelessness or negligence, then they must pay for that. Part of paying their dues may include paying compensation to family members of the deceased. But honestly, we have seen too many people who try to avoid paying. No one wants to admit that they have been responsible for a death of someone and they will often refuse to pay for it.
People naturally avoid responsibility, but that's why our Naples wrongful death attorneys are here. Call us today at (239) 777-9954 for free consultations. We can help you recover for funeral costs, emotional pain and stress, loss of financial support, loss of gifts and services, loss of parental guidance, and other losses depending on your case. Don't be a silent victim – you owe it to your family and your deceased loved one.
Naples Wrongful Death Accidents
There are many ways to lose a life in Naples due to other people's negligence, most notably in motor vehicle accidents. Florida roads are widely known as a place where lives are at risk and being taken away. The roads are often congested, and drivers do not help with their bad driving habits. There are around 5,000 crashes in Collier County each year. Usually approximately 25-40 of them lead to fatalities.
In the experience of our Naples car accident lawyers, wrongful death claims can arise in some of the following accidents:
Wrongful deaths caused by motorcycle accidents in Naples
Naples car accidents leading to wrongful deaths
Wrongful deaths caused by trucks in Naples accidents
Wrongful deaths caused by bicycle accidents in Naples
Naples head-on collisions causing wrongful death
Left turn accidents leading to wrongful death in Naples
Wrongful death accidents caused by Lyft drivers in Naples
Pedestrian accidents in Naples leading to wrongful deaths
Drunk driving accidents leading to wrongful deaths in Naples
Wrongful death accidents caused by Uber drivers in Naples
T-bone accidents leading to wrongful deaths in Naples
Rollover accidents leading to wrongful death in Naples
Aside of traffic, the experience of our Naples personal injury lawyers shows that wrongful deaths occur due to many other types of accidents, most notably:
Defectively manufactured or designed products causing wrongful death in Naples
Naples boating accidents leading to wrongful deaths
Wrongful death due to medical malpractice in Naples
Wrongful deaths due to Naples slip and fall accidents
Naples armed robbery victim wrongful deaths
Wrongful death due to violent crime in Naples
Wrongful death due to apartment shootings in Naples
Wrongful death due to Naples parking lot shootings
Wrongful death caused by negligent security in Naples
Naples premises liability wrongful deaths
Naples Wrongful Death Lawyers
Seeking damages recovery for the death of your loved one can be the next logical step in your journey to emotional recovery from the event. Seeking justice is an inevitable part of the process. We have helped good folks from Florida recover from personal injuries as well as the death of loved ones you since 1963 and we are here to help you as well. Call us at (239) 777-9954 for free consultations. We handle cases on a contingency basis, which means that you'll pay nothing until we recover damages for you.
Our Naples personal injury lawyers here at Wolfson & Leon serve Collier and Lee counties and the communities of Goodland, East Naples, Marco Island, Naples Manor, Ochopee, Lely Resort, Vineyards, Golden Gate, Naples, Ave Maria, Pelican Bay, Verona Walk, Chokoloskee, Pine Ridge, Naples Park, Island Walk, Orangetree, Everglades City, Plantation Island, Lely, North Naples and Immokalee.