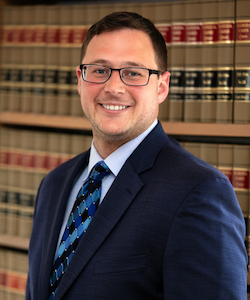 Matthew Forrester
Matthew attended Florida State University where he graduated cum laude with a degree in Political Science. After receiving his undergraduate degree, Matthew continued his studies at the University of Florida Levin College of Law. While in law school, Matthew completed a judicial internship with the Honorable Judge Jeffrey Levenson of the Seventeenth Judicial Circuit.
Prior to joining Wolfson and Leon, Matthew worked at one of the largest insurance defense firms in the state of Florida. This experience has provided Matthew with valuable insight into the minds and strategies of insurance companies, which gives him an upper hand when it comes to negotiations.
As a natural leader, Matthew looks forward to serving the members of his community with their legal needs. Matthew's passion for helping people in need and ensuring that they are properly and appropriately compensated for the negligence of others makes him a great asset to our team.