Lehigh Acres Walmart Accidents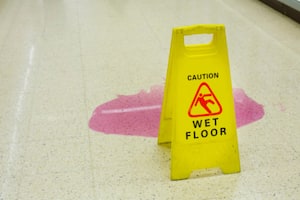 Were you injured in an accident at Walmart in Lehigh Acres? You are not the first and won't be the last person to be in such situation. You are probably like most people - you will want to speak with the best Lehigh Acres Walmart accident lawyer you can find. You need advice on what can be done and what your legal options are going forward. No doubt that when you got up that morning the last thing you thought you would be doing is considering how to sue Walmart for damages.
You may be entitled to compensation from Walmart. To determine that, you can call our Lehigh Acres Walmart accident lawyers for help. We can work with you to determine if you have a strong case against Walmart and how to best proceed to get the compensation you deserve.
If Walmart tries to offer you some type of compensation, then we strongly urge you not jump at their offer. They try to resolve issues like this as soon as possible in a bid to pay as little as possible. Instead, call our Lehigh Acres Walmart accident attorneys at (239) 777-9954. We will provide you with free consultations and give you our opinion as to whether Walmart's offer is fair or not.
Lehigh Acres
Lehigh Acres is not a city officially. It is a census-designated place, even though with 100,000 people who live there it has more residents than Fort Myers. Lehigh Acres is a suburb area on outskirts of Fort Myers bordering with other suburbs on north, including Buckingham, Alva, Olga, and Gateway. State Road 82 divides Lehigh Acres from Gateway. Lehigh Acres is served by Lee Tran buses.
Lehigh Acres is a rather new area. Although its development had started back in 1950's, when the first settlers arrived there, the real boom didn't happened until 2000's. The surge in construction peaked in 2006 when 7,500 new homes were built.
Lehigh Acres Walmart Accidents
Lehigh Acres Walmart can be the scene of some of the following injury-causing accidents:
Improperly maintained entrances and exits at Walmart in Lehigh Acres
Motorcycle accidents in Walmart parking lots in Lehigh Acres
Lehigh Acres trip and fall Walmart accidents
Lehigh Acres bicycle accidents at Walmart Supercenter parking lots
Slip and fall accidents at Walmart in Lehigh Acres
Unsecured merchandise accidents resulting in serious injuries at Walmart in Lehigh Acres
Pedestrian accidents at Walmart Neighborhood Markets parking lots in Lehigh Acres
Car accidents at Walmart Supercenter parking lots in Lehigh Acres
Food poisoning from improperly stored food in Walmart Neighborhood Markets in Lehigh Acres
Cuts and lacerations from improperly maintained shopping carts at Walmart in Lehigh Acres
Falling merchandise accidents causing severe injuries in Lehigh Acres Walmart
Improperly placed, broken or missing floor mats at Lehigh Acres Walmart Supercenter
Lehigh Acres Walmart Accident Lawyers
If Walmart is responsible for your injuries sustained in any kind of accident, then we can help you recover for your medical bills, medication bills, lost earnings, funeral costs in case of wrongful death, medical devices bills, compensation for pain and suffering and other expenses depending on the circumstances of your case.
Recovering compensation can be difficult but not impossible. It can be a real fight - especially when Walmart is on the other side. No one is willing to pay for damages voluntarily and you must prove your case. The first thing you should do is contact our Lehigh Acres Walmart accident lawyers at Wolfson & Leon for your free consultation. You can focus on physical and emotional recovery while we take care of your legal compensation issues from your Lehigh Acres Walmart accident. Call us now at (239) 777-9954 and allow us the opportunity to work for you.
Wolfson & Leon is positioned at 3049 Cleveland Ave #140, Fort Myers, FL 33901 and proudly serves Fort Myers, Alva, Saint James City, Boca Grande, Lehigh Acres, Bokeelia, Sanibel, Cape Coral, Bonita Springs, Captiva, Estero, Fort Myers Beach, Pineland, and North Fort Myers.