Lehigh Acres Publix Accidents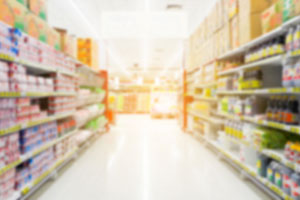 Our Lehigh Acres Publix accident lawyers at Wolfson & Leon can help you recover compensation you deserve for injuries sustained at Publix in Lehigh Acres. Call us at (239) 777-9954 for your free consultation. You won't pay fees unless we recover for you.
Depending on the facts of your accident Publix may be liable to pay for your damages. Under the Florida premises liability laws, Publix must provide reasonably safe shopping environment for the visitors and guests they invite inside and that is called a duty of care. It means that they need to take all the reasonable measures for preventing foreseeable injury-causing accidents. If Publix breaches this duty due to negligence, and that causes you injuries, Publix can be held accountable.
However, you shouldn't expect that Publix will gladly hand you money to compensate you fairly. They would likely deny the accident or the reasons for the accident. Finally, if they can't escape the logical conclusion of responsibility, then, like other defendants, they may try to delay the compensation endlessly. That's why you should call us and let us help. We have handled cases against Publix and other supermarkets in Florida since 1963.
Accidents in Publix Supermarkets in Lehigh Acres
Lehigh Acres is located on the left side of the State Road 82 when you drive to the east of Fort Myers. It is the largest Fort Myers suburb and is surrounded by other suburbs, including Gateway, Alva, Olga, Cape Coral and Buckingham.
Publix is present there, as in most Florida cities. Even though 100,000 people live in Lehigh Acres, there are only two Publix supermarkets there. They are in the following locations:
Publix Supermarket at Homestead Shopping Plaza, 1324 Homestead Rd N, Lehigh Acres, FL 33936;
Publix Supermarket at Crossroads Shopping Center, 5781 Lee Blvd, Lehigh Acres, FL 33971.
Publix is a quite popular supermarket chain due, in part, to the fact that it's employee-owned. For now, they operate only in south-eastern parts of the United States. Most of their stores are in Florida, while the others are in Georgia, Alabama, South Carolina, North Carolina, Tennessee, and Virginia.
People can be injured at Publix and the injuries can occur in the following ways:
Slip and fall accident in Publix in Lehigh Acres
Lehigh Acres trip and fall Publix accidents
Lehigh Acres bicycle accidents on Publix parking lots
Unsecured debris or garbage accidents at Publix in Lehigh Acres
Misplaced or missing floor mats at Lehigh Acres Publix
Car accidents in Publix parking lots in Lehigh Acres
Improperly maintained or serviced entrance and exit doors at Publix in Lehigh Acres
Cuts and lacerations from improperly maintained shopping carts or buggies in Publix in Lehigh Acres
Pedestrian accidents on Publix parking lots in Lehigh Acres
Motorcycle accidents at Publix parking lots in Lehigh Acres
Food poisoning from improperly served food in Publix in Lehigh Acres
Uber or Lyft car accidents at Lehigh Acres Publix stores
Falling merchandise accidents in Lehigh Acres Publix
Lehigh Acres Publix Accident Lawyers
Finding the best Fort Myers personal injury attorney can make the difference between successful compensation and unsuccessful one. Publix and their insurance company would love to see you trying to recover financially by yourself, but that's not what you want and what you need. The financial burden that you incur from your injuries and the time it takes to pursue a case, would lead you to thinking that settlement is best. This is the route that insurance companies hope you will pursue in order for them to avoid a larger rightful payout to you. That is why you will always be better off speaking with a Fort Myers Publix lawyer – for free – before accepting any nominal, nuisance value offer form Publix following your Lehigh Acres Publix accident.
Call our Lehigh Acres Publix accident lawyers at Wolfson & Leon and allow us the opportunity to work with you. Call us at (239) 777-9954 for free consultations. We handle personal injury cases on a contingency basis, so you'll pay nothing unless we recover for you.