Lehigh Acres Crime Victims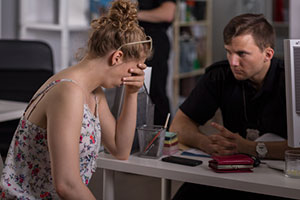 Have you or a loved one been injured or worse in a criminal action in Lehigh Acres? Then you should speak with a Fort Myers personal injury lawyer to help you fight for your rights. That is where our Lehigh Acres crime victim lawyers at the Wolfson Law Firm can help. We have recovered compensation for our personal injury clients since 1963. Call us at (239) 777-9954 for your free consultation. Let's figure out if you are entitled to compensation as a crime victim in Lehigh Acres.
Lehigh Acres Crime Accidents
Lehigh Acres is a census-designated place in Lee County. It is not recognized as a separate city yet, even though it is more populated than many other cities in the county. It serves as a suburb to Fort Myers, a well-known city located west of Lehigh Acres. Cape Coral is on its northwest side. Both are interconnected with many roads, most notably the State Road 82.
Lehigh Acres is a newly-developed community. It had seen its best years of growth in 2000's when thousands of new homes were built there. In just a few years, 7500 of them were built, enabling the neighborhood to grow to up to 100,000 residents. Most of them speak English as their first language, while some speak Spanish, French, and other languages. Some of these areas around Lehigh Acres are still under development. The other census-designated places there include Buckingham, Olga, Gateway, Alva, Cape Coral, and Fort Myers.
The most common crimes that result in injury or death in Lehigh Acres include:
Lehigh Acres criminal victim compensation attorney for injuries caused by inadequate security
Lehigh Acres crime victim compensation lawyer for injuries or death resulting from negligent security
Battery and assault compensation lawyer in Lehigh Acres
Crime victim compensation for victims of rape and other sexual assaults in Lehigh Acres
Child molestation victim compensation lawyer in Lehigh Acres
Lehigh Acres crime victim lawyer for armed robbery injuries
Lehigh Acres crime victim compensation for robbery victims
Lehigh Acres crime victim lawyer for murder victims and survivors
Lehigh Acres crime victim lawyer for damages arising from an aggravated assault
Lehigh Acres DUI crime victim compensation lawyer
Financial Recovery Options for Crime Victims in Lehigh Acres
There is more than one road to financial recovery for crime victims in Lehigh Acres. The best option for your will depend on the circumstances of your case. It is best to talk to your lawyer about this and decide on that together. An experienced Lee County injury lawyer can help you determine what path to take to give you the best chance of getting compensated for your harms and losses.
One of the roads leads through the criminal procedure against the criminal offender. If he is brought to court and convicted, he can be liable for the injuries and be ordered to pay for damages. But honestly, in our own experience, we haven't seen many criminals who pay for damages. Sometimes they don't get caught at all, and when they get caught, they don't have money to pay the victims. That's why it would be better to turn to the other two options.
If the crime attack has happened at premises of commercial or some other object, the person or corporation responsible for control and management of the business may be liable. These include retail stores, shopping malls, gas stations, convenience stores, nightclubs and bars. They owe invitees a duty of reasonable care, which means that they must take reasonable care to prevent any foreseeable criminal attacks at their premises. When negligent security leads to a breach of this duty, and people get injured; the company or person who controls the premises may be held liable to pay for the injuries.
The third option is claiming damages through the Florida Bureau for Victim Compensation. It is a fund that assists with compensation of economic losses for crime victims in Florida no matter if the offender has been caught or not. If you gather all the documents to prove your case and that you meet the requirements set by Florida laws, you may be able to collect some reimbursement for your economic losses. Call our Fort Myers personal injury lawyers if you have questions.
Lehigh Acres Crime Victims Attorney
Convicting the criminal offender can clear the road to damage recovery for you, but in our opinion, that's not the safest option. It is easier to recover from the other two, but it is also challenging. In other cases, defendants usually try to avoid paying, claiming that it wasn't their fault. That's why you'll need an experienced Lehigh Acres crime victims' attorney if you want to pursue compensation.
Call our Lehigh Acres crime victim lawyers now at (239) 777-9954 for free consultations. We handle cases on a contingency basis, which means that you pay nothing until we recover for you. Don't be victimized twice – get the answers you need by calling us now.