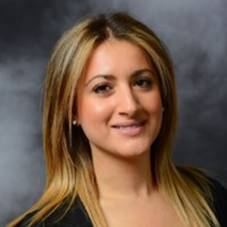 Diana Usten
Upon completing her law degree at Pace University School of Law in 2015, Diana Usten embarked on a promising legal journey. During her time at law school, she excelled in the immigration externship clinic, where her passion for social justice drove her to defend underprivileged populations seeking religious and political asylum. Additionally, Ms. Usten played a crucial role in cases involving withholding and cancellation of removal, advocating tirelessly for immigrant women, children, and abuse victims.
Following graduation, Ms. Usten honed her litigation skills at several mid-sized plaintiff's firms in the dynamic city of New York. Specializing in personal injury, PIP/No-fault defense, and cases concerning motor vehicle and premise liability, she represented a diverse clientele, including doctors, medical providers, and rehabilitation centers, skillfully defending them against insurance carriers.
Ms. Usten's commitment to justice extended to workers compensation law, where she represented injured employees with empathy and dedication. Her focus on helping corrections officers and transit employees in mediations and trials demonstrated her unwavering dedication to serving those in need.
With a broad geographical reach, Ms. Usten is duly admitted to practice law in both New York and Florida, providing her with the opportunity to make a positive impact on clients' lives in multiple states.
Education
J.D., Pace University School of Law, 2015
Jurisdictions Admitted to Practice Florida
New York