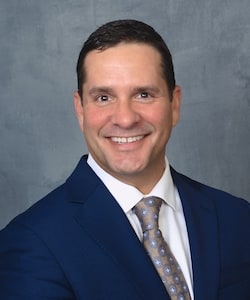 Alejandro "Alex" J. Gonzalez
Of Counsel
Alex J. Gonzalez, Esq., was born in Worcester, Massachusetts, and raised in Miami, Florida. He attended a local Catholic high school, Christopher Columbus HS, and graduated from the University of Central Florida (UCF), in Orlando, Florida. While attending UCF, he worked as a law clerk, paralegal and investigator for Egan, Lev & Siwica, P.A., a well-respected labor and employment law firm representing a variety of labor unions, from Teamsters, and Int'l Union of Operating Engineers, to NFL Players Association. Subsequently, he attended Roger Williams University (RWU), School of Law, in Bristol, Rhode Island. While attending RWU, he joined the local maritime association, and was a recipient of CALI Excellence for the Future Awards for Ocean & Coastal Law, Adv. Legal Writing, and others. While attending law school, he worked as an intern for Settipane & Associates in Providence, Rhode Island, an exclusive Plaintiff personal injury law firm. Upon graduation, he returned to South Florida and became licensed to practice in the State of Florida, and further admitted in U.S. District Courts of Florida.
Alex has represented Plaintiffs and Defendants in admiralty and maritime matters, business torts, commercial litigation, and contract disputes. He has represented a variety of international clients in maritime wrongful death, maritime personal injury, labor and employment, and commercial transportation cases. He has extensive experience in the area of international and domestic arbitration, governed by the American Arbitration Association ("AAA") Employment Rules, the AAA's International Centre for Dispute Resolution ("ICDR") Rules, the International Bar Association ("IBA") Rules, the International Court of Arbitration ("ICC") Rules, the International Council for Commercial Arbitration ("ICCA") (The Hague circa 2014), and the Convention on the Recognition and Enforcement of Foreign Arbitral Awards ("New York Convention" circa 1958).
Throughout his legal career, including as a partner in the Miami office of Quintairos, Prieto, Wood & Boyer, P.A., he has appeared in State and Federal courts throughout Florida, as well as in International Arbitration proceedings representing Cruise Line Guests (Passengers) victims, and valued Crew Member clients throughout the Caribbean, South America, India, and Southeast Asia. Alex continues to fight for Plaintiffs who are victims of others negligence.
Education
Roger Williams University School of Law
University of Central Florida