Cape Coral Motorcycle Accidents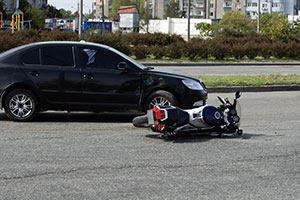 Motorcycles are very convenient for commuting around Cape Coral and neighboring areas, but injuries and accidents do happen. The most common ones that could result in you being seriously injured include, but are not limited to:
Drunk Driving Motorcycle Accidents in Cape Coral
Head-on Collisions with Motorcycles in Cape Coral
Left Turn Motorcycle Accidents in Cape Coral
Cape Coral Motorcycle Accidents with Lyft Drivers
Cape Coral Motorcycle Accidents with Uber Drivers
Motorcycle Pedestrian Injury Accidents in Cape Coral
Cape Coral Road Rage Motorcycle Accidents
Sideswipe and Merging Motorcycle Accidents in Cape Coral
Cape Coral Bridge Accidents with Motorcycle Riders
Cape Coral Rear-end Collisions with Motorcyclists
Cape Coral T-bone Motorcycle Accidents
Cape Coral Wrongful Death Claims Due to Motorcycle Accidents
Cape Coral Motorcycle Accidents Involving Truck Drivers
Intersection Motorcycle Accidents in Cape Coral
You should know that these are not all the motorcycle accidents that could result in injury or death in Cape Coral. These are just the most common ones. No matter in what type of accident you've been injured, call our Cape Coral motorcycle accident attorneys at the Wolfson Law Firm for assistance.
In a motorcycle accident you may be entitled to financial recovery for the harms and losses you have suffered as a result of the accident. Depending on various circumstances of your case, this may include loss of wages, medical and medical devices bills, medication bills, compensation for pain and suffering, scarring and disfigurement, and others. Reach out to us at (239) 777-9954 to discuss your accident and injury. Our consultations are free and confidential.
Cape Coral
Cape Coral is a city in Southwest Florida. It is located at the mouth of the Caloosahatchee River on the south, neighboring Fort Myers just over the river bridges. Pine Island is on its west. The city is next to the Interstate 75, connecting it to Tampa to the north, Fort Myers and Naples to the south, and Miami to the east. Cape Coral borders with several communities, including Burnt State Marina, North Fort Myers, Palmona Park, and Suncoast Estates.
Cape Coral Motorcycle Accident Attorneys
The Cape Coral motorcycle accident attorneys at the Wolfson Law Firm stick with the client and don't quit till the end. Insurance companies don't like this. They prefer to face lawyers who wouldn't go to trial and would therefore accept whatever they offer to the accident victim. But that's not us. We have 50 plus years of experience and we pride ourselves in providing aggressive and professional representation of our clients.
That's why our approach is different. We begin by building a strong case. We work with your witnesses, doctors, and experts to present your case in the best light possible. Then, we will submit a settlement demand to the insurance company. If they accept, you'll get compensated as you deserve. If they don't respond, or delay it unreasonably, we will file a lawsuit and go to trial if necessary. We do not refer our cases out to other lawyers for litigation or trial. We stand by our clients from the first call until the case is resolved through a fair settlement, verdict or appeal.
Also, we won't ask you to pay for anything until and unless we recover for you. Call our Fort Myers personal injury lawyers now at (239) 777-9954. Our consultations are also free. You risk nothing by calling us to get the answers to your questions and the help you get the compensation that you deserve.