Cape Coral Car Accidents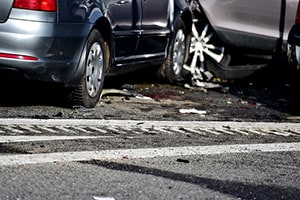 Have you been injured in an auto accident in Cape Coral? The wisest thing you can do is call a Cape Coral personal injury lawyer for initial advice. It is crucial to get one at this point of time. As soon as the other driver and their insurance company see that you are handling the issue by yourself, they may attack. Their most common move is to offer you a quick settlement offer. You shouldn't accept this offer before speaking to an attorney, because it aims only to save money for them. You'll never get the full amount of money for covering all your harms and losses.
That's why our Cape Coral auto accident lawyers at the Wolfson Law Firm offer free initial consultation to folks in your situation. This call will protect you from bad decisions at the beginning stage of the recovery procedures when every move is crucial for the outcome. Reach us at (239) 777-9954 and get your free advice at no obligation to hire us afterward.
We know how hard it is to be hurt at no fault of yours. You are angry with the reckless driver who caused the accident and wants to level things up, but the only legal and right way to do it is through the US legal system. The system is fair and entitles you with the right to seek financial recovery for your damages.
We handle cases on a contingency basis, which means that we don't charge fees until we win monetary compensation for you. If we find that you stand the fair chance for recovery, you'll have no risk of attorney fees in trying to get it.
Cape Coral Auto Accidents
Cape Coral is a city of channels. Most of them are navigable, but Floridians prefer moving by motor vehicles. However, sometimes they don't respect the traffic safety rules. Our Cape Coral car accident attorneys see that some drivers are getting involved in:
Wrongful overtaking
Drunk driving
Improper lane changes
Driving under influence
Tailgating
Distracted driving
Speeding
Texting while driving
Talking on the phone while driving
This inevitably leads to plenty of auto accidents. People know about the possible consequences, but they still engage in such behavior.
The accidents often cause serious and life-threatening injuries, such as spinal injuries, back injuries, neck injuries, brain damages, eye injuries, head injuries, broken bones, ankle injuries, broken ribs, hip injuries, and others. Sometimes they are not as serious. Bruises and small scars are not life-changing injuries, but they wouldn't have happened without other drivers' behavior; hence you may be entitled to damages compensation.
What a Cape Coral Auto Accident Lawyer Can Do for You
First and foremost, our Cape Coral car crash attorneys can give you the free initial advice about your options and chances for damages recovery. This conversation will clarify many things and will let you know what you can expect further.
If you decide to hire us afterward, we will start building our negotiating position. We don't face insurance companies before getting ready for that. We talk to doctors, expert witnesses, witnesses of the accident, and anyone else who could help us supporting our claim. We also gather the necessary documentation to prove our point.
Then we send the insurance company with a settlement proposal. The amount of money we ask for is adequate to what you deserve. It is not as small as the one they may have offered you in the beginning. Then we negotiate. If they negotiate reasonably and we reach an agreement, you'll get compensated very soon. But, if they delay and do not respond, we'll file a lawsuit. If a lawsuit is a more reasonable solution than negotiation, we'll go for it. We are not afraid to go to trial, and that's what many insurance companies want to avoid in most cases.
Call us today at (239) 777-9954 for free consultations and let's get to work. We won't charge fees until recovery.
Cape Coral Motor Vehicle Accident Lawyer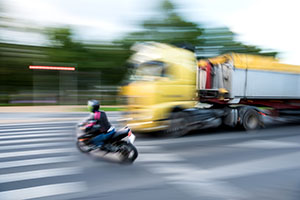 The vibrant coastal community of Cape Coral is located in Lee County on the Southwest coast of Florida. In addition to its tropical weather and beaches, tourists visit the city to enjoy its nature preserves and parks, which are filled with unusual and exotic birds and other wildlife. Through its extensive canal system that spans over 400 miles and close proximity to the Gulf of Mexico and the Caloosahatchee River, people enjoy the waterways by fishing, kayaking, or boating. This tropical city attracts both families and retirees, boasting a population of over 170,000 residents, with an average age of 45. Residents can take advantage of the many parks, schools, museums, and cultural centers in the city.
Cape Coral's growing population, as well as its seasonal tourism, creates significant hazards on their roads. Lee County has some of most dangerous highways and intersections in the state, some of which are located in Cape Coral. The high volume of tourist and residential traffic on roads that are already congested can lead to automobile accidents. Common car accidents include sideswiping, broadsiding, and rear-end collisions. If you have been involved in a motor vehicle accident, contact the Cape Coral car crash lawyers at the Wolfson Law Firm to discuss what steps you should take. You may need medical treatment, your car may be damaged, but you don't have the money to pay for either one. If you or a loved one has suffered injuries or a fatality as the result of an automobile accident and would like to speak to our Cape Coral motor vehicle accident attorneys, contact the Wolfson Law Firm at (239) 777-9954 for a free consultation.
Cape Coral Rear-end Collision Lawyer
A rear-end collision typically occurs when one vehicle his the back of another. Speed and other factors can determine how serious the accident is, ranging from a minor "fender bender" to catastrophic crash causing considerable injury and damage.
When rear-end collisions are severe, injuries and property damage is easily identified. Accident victims may receive medical treatment on the scene or know to seek it immediately afterwards. On the other hand, injuries and damages sustained in a minor rear-end collision are far less obvious and may take days before they surface. Although they are less devastating than those received in a major automobile accident, the lack of medical treatment can aggravate these injuries, causing more pain and suffering over time.
Common injuries that result from a rear-end collision include pain in the arms, wrists, neck, or back. Injuries in these areas are often the result of either the body tensing up and preparing for impact or slamming against a hard surface upon impact. Neck injuries, such as whiplash, are common in rear-end collisions as the neck extends beyond in normal range of motion upon impact, causing it to snap-back suddenly. Victims can also be bruised or cut by their seatbelts or from objects flying about the car.
To minimize injury in a rear-end collision, accident victims should always seek medical assistance, regardless of the severity of the crash. Injuries that are untreated can be aggravated, causing more pain and damage.
Our Cape Coral car crash attorneys serve clients in the capacity of:
Rear-end highway car crash attorney in Cape Coral
Cape Coral wrongful death automobile accident lawyer
Left-hand turn car accident injury lawyer in Cape Coral
Intoxicated driver car accident attorney in Cape Coral
Cape Coral negligent driver car crash accident lawyer
Cape Coral high speed car accident injury attorney
Distracted driver automobile crash attorney in Cape Coral
Cape Coral car accident personal injury lawyer
Failure to stop automobile accident attorney in Cape Coral
Uber car accident attorney in Cape Coral
Dangerous intersection car crash lawyer in Cape Coral
Cape Coral parking lot automobile accident lawyer
SUV rollover car crash attorney in Cape Coral
Cape Coral on-ramp automobile accident attorney
If you've been injured in a car accident and have questions about your rights, contact the Cape Coral car crash attorneys at (239) 777-9954 for a free consultation.
Cape Coral Car Crash Attorney
The Wolfson Law Firm proudly serves residents in Cape Coral and the surrounding communities of Bonita Springs, Sanibel, Fort Myers, and Pine Island. If you or your loved one has been the victim of a car accident, contact the Cape Coral car crash attorneys at the Wolfson Law Firm at (239) 777-9954 for help.